Recycled Bag Envelope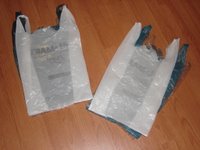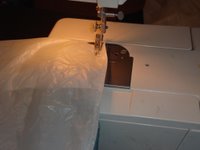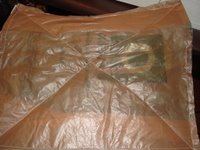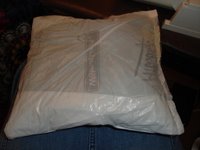 You need 3 clean plastic grocery bags
Make 2 stacks of three bags
Sew along on all sides of the bags joining them together and sew along the top below the handles. Repeat this step for second stack of bags.
Cut off the handles and sew an "X" from one corner to the other corner, one each bag stack.
Placing the 2 stacks together sew up three sides and turn inside out.
Insert the items that you need to send and sew up remaining edge, stitch this side twice with the sewing machine.
Write the To & From addresses with a permanate marker.
I have used these to ship a couple of packages and I do know that they are accepted by the United States Postal Service.
I hope that you all enjoy this new take on REcycling.