Pictures from my trip
I was able to get copies of the pictures from my trip to Myrtle Beach with the Ladies from our church. In the first picture I am wearing the yellow shirt. We were eating at Hook's Seafood, it was wonderful.
Here I am knitting before I nightly meeting started, that is my friend Cindy sitting across from me.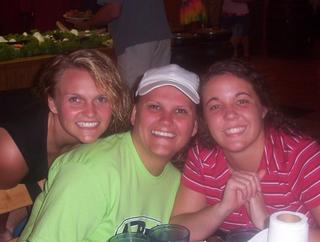 Here is Nicole, Brenda, and Alesia. Brenda has a sheep that she said that I can have all of the wool asl long I can get it shirred. Oh joy, I really look forward to shirring a sheep.
Here is a picture of our whole group on our last night there we had a very wonderful time and did not want the time to slip away.