My past week....
Ok I known it has been almost a week since my last post, but I have a good explanation. I have been away on vacation with the ladies form my church, we spent a few days in Myrtle Beach, South Carolina it was so wonderful. I have never (in my whole life) taken a vacation without either my mother or my husband, and I have never left my little girls for more than one night, so it was a little traumatic at first., but I got over that quickly as I was having so much fun.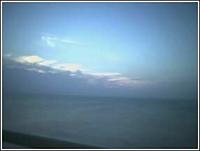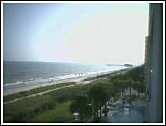 Hurricane Ophelia missed us so I can think all the prayers that went up for that.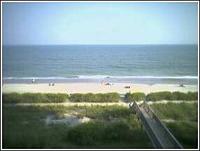 On Thursday I decided I wanted to go check out the LYS Knitting up a Storm which turned out to be a longer drive that I expected it was over 30 min form our condo, but I think that it was worth it because they had all of their Jo Sharp Yarn on sale for 50% off and so I got a few balls for felting, they also had there On line Yarns Tondo on sale for 25% off I got three different colors. Here is my review of the Knitting up a Storm Shop 843-249-6562 Very well stocked Worth the drive Helpful and friendly sales staff Great Selection of Colinette Yarns, On line Yarns, Norro, and Jo Sharp, they had so many others it would take too long to name.
We went to Medieval Times on Thursday night it was interesting but I do not think I will be going back any time soon. I spent the day between the Beach and the Lazy River on Friday and then we went out for an early dinner at Hook's Calabash Seafood. I think that they lost money on our group because all we ate were the crab legs we were so good I really could have ate more. After we had our nightly meeting I went for a moonlight walk on the beach with a few of the ladies and we walked until about 2am and I had to get up at 6 the next morning to come back home, but I love the whole experience so much I would love to go and do it again next month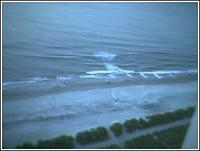 We came back on Saturday morning at 7am and I am glad to say that I did get a good amount of knitting done on one Item My felted bag but it messes up during the felting process I was doing a scrap bag and I guess I used too many different types of yarn in one item and when it felted they all felted at different rates, so it turned out like this.
I would also like to think me Felted Bag KAL Secret Pal for the wonderful body products from the Body Shop. They were all in Citrus Scents.